Mission statement
Our primary goal is to produce graduates with outstanding leadership qualities and a strong sense of social justice, who will go on to play leading and significant roles in business, government, industry and civil society in South Africa and on the African continent.

Nurturing Africa's Future Leaders - a historical overview of KJB Programme
Sept 2021
The birth of a vision
It all began in 2013 when Klaus- Jürgen Bathe, world-renowned mechanical engineering professor at the Massachusetts Institute of Technology (MIT), was visiting Cape Town and had a conversation over dinner with his long-time friend Alphose Zingoni, professor of structural engineering and mechanics at the University of Cape Town. The conversation shifted from matters of engineering, to problems faced by South Africa and the continent as a whole, and how to solve these. The region held much potential. A vision of a prosperous African continent emerged, but it became clear that good leadership was needed in order to steer the continent towards that goal. The region needed a critical mass of talented and energetic leaders with a strong commitment to serving others, eradicating poverty and achieving prosperity for all.
KJB Scholar, Peace Francis wins Mayosi Award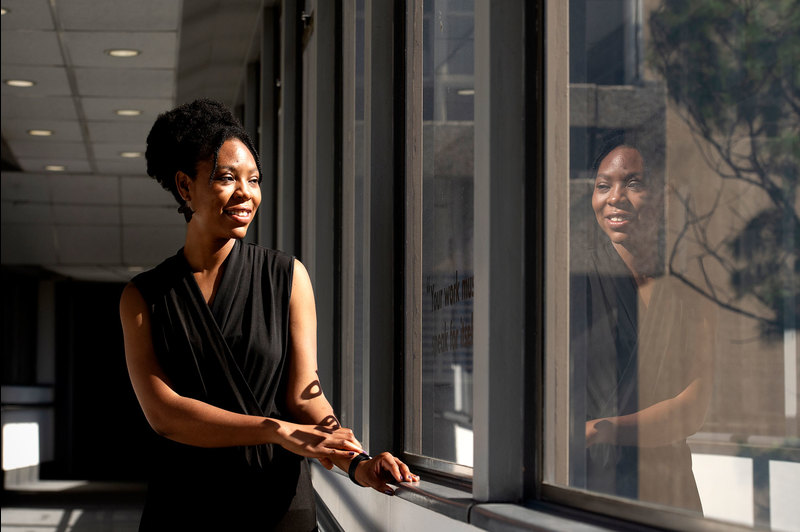 Image above: Dr Peace Francis, the 2020 winner of the national Bongani Mayosi Medical Students Academic Prize.
University of Cape Town (UCT) alumnus Dr Peace Francis (25) has won the 2020 Bongani Mayosi Medical Students Academic Prize. The prestigious national award recognises final-year medical students who epitomise the leadership qualities and values of the late UCT Dean of Health Sciences, Professor Bongani Mayosi. Among these is the saying "Lift as you rise".
All South African final-year medical students are eligible for the award, and are nominated by their peers. The Faculty of Health Sciences' runner up is Inga Mgaleli. Awards were also made to final-year students in those UCT faculties that play a role in teaching medical students.
Dr Francis, a Klaus-Jürgen Bathe Leadership scholar and now a medical intern at Chris Hani Baragwanath Hospital in Soweto, spoke to UCT News.
Read the rest of the article on UCT News here.
---
A World in Turmoil
Opinion piece by Alphose Zingoni
Image above: Getty Images.
As if the COVID-19 pandemic was not enough, the world recently witnessed the killing of George Floyd, a 46-year unarmed black man, at the hands of white police officers in the city of Minneapolis in the USA. The event, which happened on 25 May 2020, precipitated widespread protests across major cities in the US and across the world, as people from all walks of life united and marched in condemnation of this act of racism and outright violation of human rights. Here at home, there have been incidences of heavy-handedness by the police and the army in enforcing the regulations of the COVID-19 lockdown. In this contribution, we will only focus on the issues relating to racism. Link to full article here.
A version of this article also appeared in News 24 here.
Alphose Zingoni is Professor of Structural Engineering and Mechanics in the Department of Civil Engineering, and the Director of the Klaus-Jürgen Bathe Leadership Programme at the University of Cape Town.